All in one place to get latest news, tips, tricks and tutorials to enhance your Salesforce knowledge. Be the part of SFDCDevelopers family.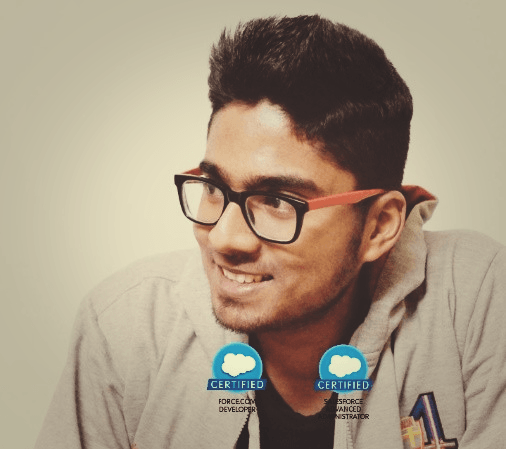 Hello all! This is Vinay Vernekar, a young Entrepreneur and a Technology blogger, working as a Salesforce developer.
Right from campus selection process, I got selected for Salesforce as my career. Since then, I have 5.5 years of experience (+ Counting). Willing to learn and dig down further to find awesomeness of Salesforce and yes I love Salesforce!
Salesforce Acheivements
2x Salesforce Hackathon Winner
Currently holding 5 Salesforce certifications
If you have any query regrading Site, Advertisement and any other issue, please feel free to contact at [email protected]